HEARTLESS REPOSITORY
Gulman 2: The Mystery of Magic Crystals
The impressive indie third-person shooter which will break your stereotypes!

| | |
| --- | --- |
| Genre | Action |
| Caravans | No |
| Platform | Windows |
| Version | 2.0.4 |
| Site | Open |
SCREENSHOTS
DESCRIPTION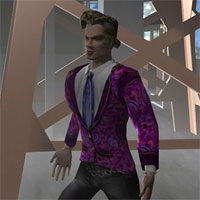 GULMAN-2 GAME IS NOW FREE!
Celebrating the tenth anniversary of this great game!
Download the full version of the game.
Enter key 20202020.
Enjoy, our incredible friends.
If the game does not start, then launch this batch file: C:\Program Files (x86)\Gulman.ru\Gulman 2\SetQualityMedium.bat
OK fellows, let's get serious!
GULMAN-2
A game by famous artist Svyatoslav Gulyaev. The game represents a fusion of detective adventure story with quest-arcade-shooter atmosphere.
The main features of the game
Beautiful graphics, superb quality compared to the first game Gulman-1.
New characters (over 10), old and new (upgraded) weapons, 5 new giant levels with completely different entourage and decorations.
New animation, more animations, the ability to fight and do acrobatic jumps, flips, etc.
Detective-style quests throughout the game.
New effects: weather (snow, rain, storm, water, etc.). New fire effects, explosions, etc.
Discover a delightful physics! (Ragdoll effect and impressive explosions).
More than 100 sounds and phrases! (Voiced by professionals).
New music and stereo-effects.
A mysterious game scenario is escorted by comics drawn in the classical genre.
and much more
LINKS
SEE ALSO
ВКОНТАКТЕ